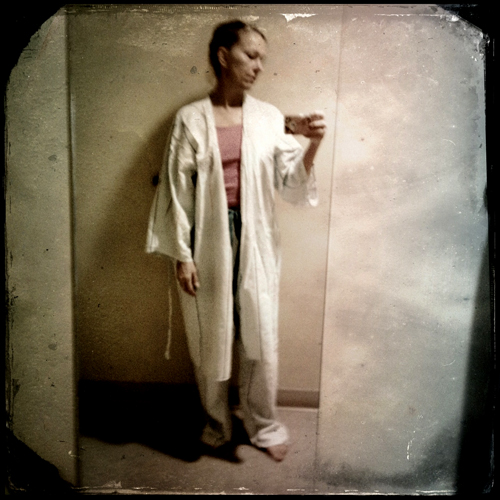 I had an MRI.
The results arrived today: Normal. Nada. Nothing unusual shows up in my head, to explain the troubles I've been having with my cognition.
Back in April I started in earnest to try to get beneath this addled, foggy functioning of mine. After a few years of exploring this and that, I finally agreed to drop two thousand dollars out of pocket on a battery of tests which I hoped would help me and my doctor pinpoint the roots of my memory loss. Perhaps we would find something to work with to alleviate my ever-increasing struggle to function normally.
Two thousand dollars and a full day of testing later, we had nothing to go on. We did not hone in on the type of cognitive struggle I was experiencing. In fact, I pretty much excelled at all the tests. I'm a super genius, or something. At least on paper.
But not in daily life.
However, the very expensive testing did lead to a referral to a psychiatrist. Do you know how long it takes to get an appointment with a psychiatrist? At least 90 days. In my case (for an array of stupid reasons), it took six months.
In that six months, I continued to keep my health my most important priority. Frequently this meant looking bad in front of other people. It meant admitting that I am unreliable, never knowing when my energy, or strength, or mental fitness would fail me and I would have to cancel plans. I finally mostly quit making plans that involved anyone else.
I learned that stress—physical or mental—really sets me back. I essentially quit the very part time job I had; I never felt confident that I would feel well enough to show up for work and I fretted.
I began to see more and more clearly that putting myself at the forefront is absolutely necessary to my health. Even if I look bad. Even if I disappoint someone. Even if I cannot explain why I feel lousy or why I am making the choices I make.
Coming to grips with all this, well, it's required an un-doing of who I've been for fifty years. I've always put other people first. I've always had to be perfect.
I don't know what is next. We await one more set of test results, and then I meet with my psychiatrist to talk things through.