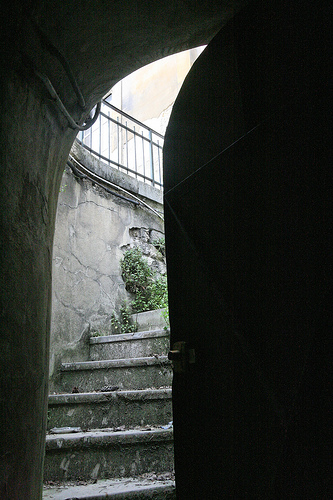 Tonight something prompted me to think about my ex-husband and our marriage, and after a moment I thought, "I am glad we are not together."
This is the first time I can remember when I've had that thought in such a clear and unbidden fashion. I mean, I have rationalized that I am better off without my ex, but tonight was different. Tonight's thought was unequivocal.
I think I heard the sound of one door closing, and another opening.
Photo: "Paris, 2008 : a door is open" by Hugo Clément and used with Creative Commons license