Wednesday, January 25, 2012. 9:11 p.m. landing in LAX for the third leg of my 49 Days of adventure. Meeting up with the lovely Olivia to spend some time sharing in her college-life, and running in the 5K portion of Tinkerbell Half-Marathon Weekend. Good times. Good times. (Did I really just say that?)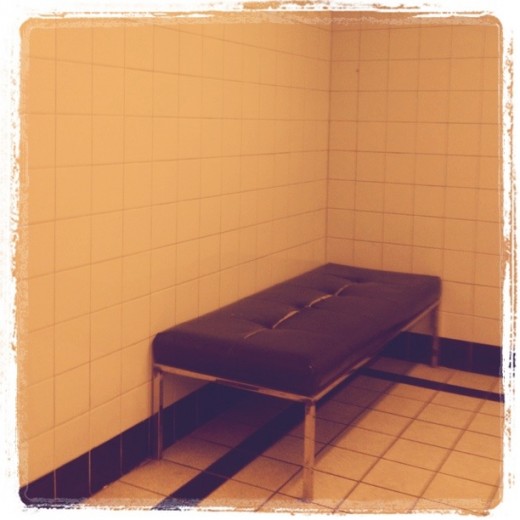 First stop upon landing in LAX, the ladies' room. I swear, I remember LAX from my childhood — the '60s decor, the tile, the long corridors.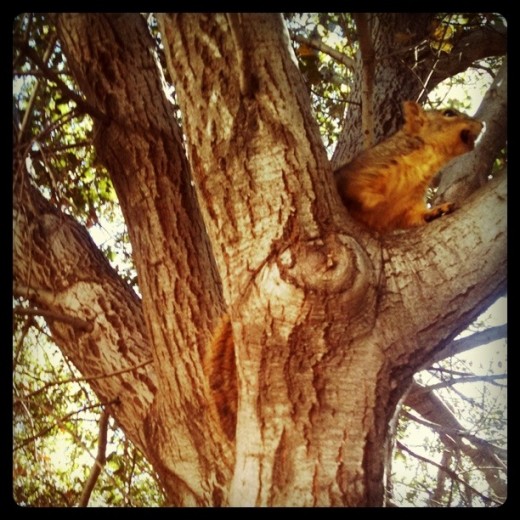 Next day, a walk to campus. Olivia says these squirrels are vicious. It would be too obvious to nickname it, "Sid".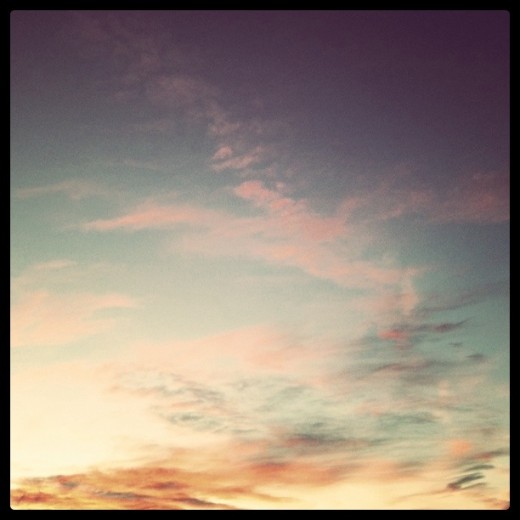 Lovely sky views from the deck of Olivia's apartment.
On the drive from the apartment, to the motel where we will stay before and after the 5K. The bus sign reads, "Disneyland Half Marathon" and the beauty of a red truck is an El Camino. So California.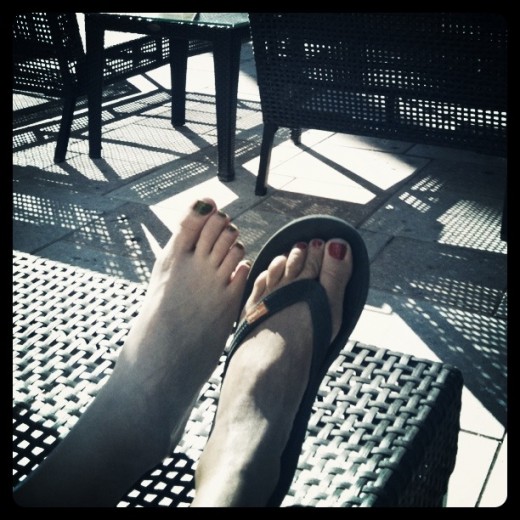 A brief moment poolside at the Annabella. This was the "quiet" pool and indeed it was deserted. Nice spot though. The Annabella was okay as a place to stay. The website photos make it look loads more "plush" than it is, so beware that. But it was clean and comfy with cozy beds, and about a 12 minute walk to Downtown Disney. The rates for "seniors" are great; I think the room was about $100 with tax and parking. Yes, they charge for parking and Internet use. So, know that.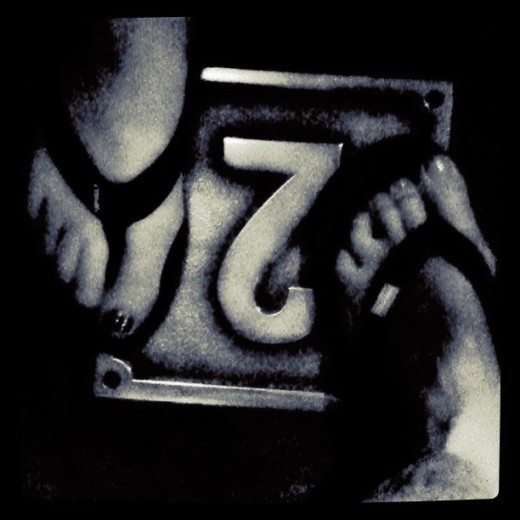 Tower of Terror: on our list of must-do rides at Disneyland. You can see that we are still wearing "serious" footwear. In January! Remind me again why I do not live in California?
We did it! We ran, dodging through the throngs, and I completed my first 5K. Olivia was a fab coach and running partner. Great success, good times.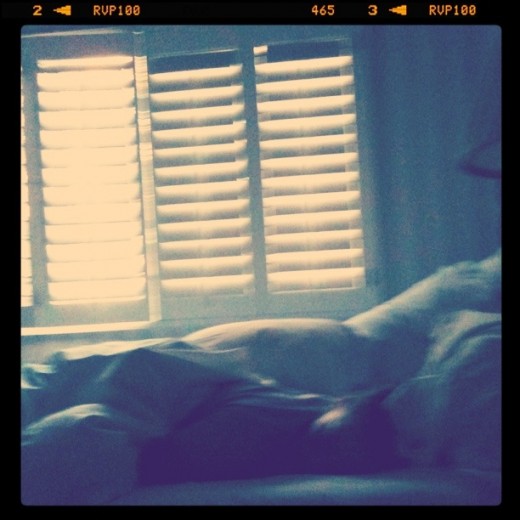 Yeah, those cozy beds I spoke of? Fluffy and soft. And here's the shot I call, "Homicide at the Annabella" — Olivia's in there, so passed-out from our long and full night at Disneyland. Woke in good form though, immediately checked her iPhone app for info about the park, and first thing she said was, "The lines are soooo short." We made plans to clear out of the room and head for the park within the next hour!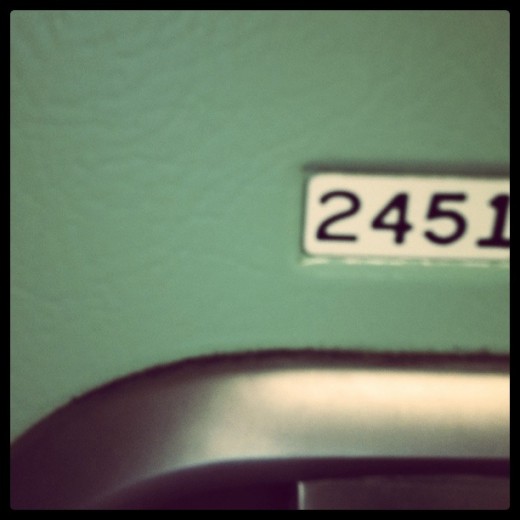 Gonna make full use of my one-day pass (Olivia of course, has an annual pass), so we rent a locker and stuff it with snacks and a set of warm clothes for the evening. Go go girls! (We nearly closed-down the park, but I was soooo tired. Heck, even the 19-year-old was tired.)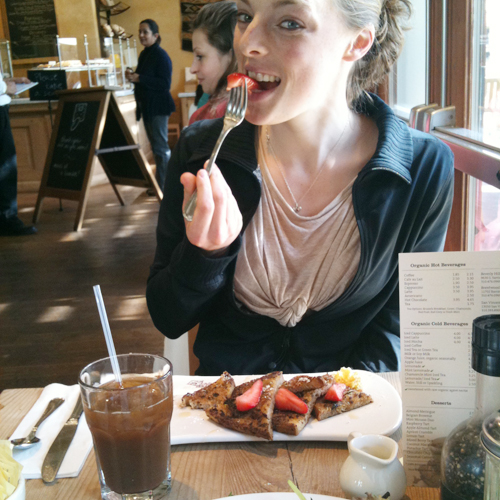 All that hard playing deserves a good breakfast.
Grandma Sue had given us a Ulysses S. Grant, earmarked for a good meal. We tried to find someplace in Disneyland that appealed to us in the good-meal category, but the best we came up with were a couple of healthful salads and a box of popcorn for our ride on the train around the park. So, brunch the next day would be our real treat.
We picked Le Pain Quotidien, with its French café atmosphere and decadent meals. (By the way, that's an iced coffee, not a Coca-Cola.) Olivia declared it her new favorite place. And indulging there was a perfect way to celebrate. Celebrate what? Oh, just everything.
❧❧❧❧❧❧❧❧❧❧❧❧❧❧❧
Photos: All by me and used with my permission. Well, except for the one that I obviously did not shoot, but still used by permission. All photos shot with an iPhone and some were further rendered through Hipstamatic and/or instagram.