The one-year anniversary of my divorce has come and gone, and I almost didn't notice.
That's a good thing, the almost not noticing. It means that I have traveled a good, long distance from then and am more actually living now. It means that although I would still describe my heart as broken, broken-hearted is no longer my primary emotion. I no longer wake each morning with a distinct ache in my core. In fact, many mornings I wake enthralled, and happy to be concocting a new life. I'm not exuberant every morning mind you, but it does happen; this is a 180° change from one year ago.
There have been several turning points, several eye-openers, several major shifts. I need to spend a little time and consciously reflect on those, and give a some respect to the highlights that have helped me heal. In the meantime, I am happy just to note that January 19, 2011 occurred rather peacefully, unlike January 19, a year ago. Yay me!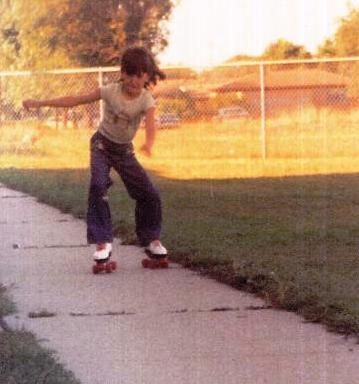 Photo: skating ang or tina by Tina Marie Neal-Martisauskas and used with Creative Commons license.