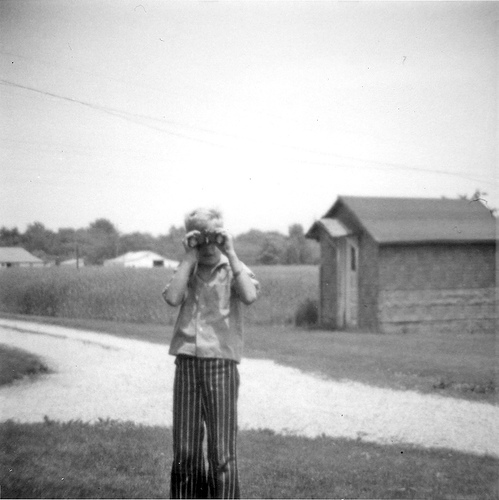 NaNoWriMo is short for National Novel Writing Month. In November, thousands of folks step up to write a novel. A "novel" for these purposes is defined as 50,000 words of non-fiction, written over the course of 30 days.
November 2009 was my first NaNoWriMo. I hunkered down with my laptop, and wrote my 50,000 words. I cranked out my first draft of my first novel–and it's pretty decent if I do say so myself. (Truth is, I am the only one who could say so, since no one else has read it [yet].) I "won" NaNoWriMo, and was very happy I had.
There were several reasons I participated in NaNoWriMo last year. For one, I wanted to prove to myself that I could do it. I wanted that accomplishment–especially at a time when so much of the rest of my life was unraveling.
I also had an idea for a series of books, and a clear notion of what was going to happen in the first one.
And I was curious what it would be like. How would this be, the process of writing a novel?
I very much enjoyed NaNoWriMo 2009. I cranked out my words, I learned it was quite possible, and I had some wonderful moments when my novel actually wrote itself–those were amazing. And when I was all through I thought, "I want to do this every year."
In 2010, NaNoWriMo has been completely different for me. After hitting my word count goal for five straight days and writing 8,628 words of a novel titled, "Damage at the Phloem" I realized a some important things about me as a writer, and that NaNoWriMo isn't the thing for me to be doing (at least not right now).
About NaNoWriMo 2010 I learned:
I've already proven that I can do it, so that motivator is used up
My story was slightly interesting, but really of no particular merit
I was terribly distracted by other things I am trying to take care of right now (before the snow flies)
And about myself as a writer I learned:
I prefer writing non-fiction
I prefer writing shorter pieces
I revel in words and language, and their flow, cadence, poetry, accuracy, etc. brings me joy
Cramming out the words to squeeze out a story brings me less joy than crafting with words; I am not excited about my writing when it is not well-honed.
The most important thing I learned is that NaNoWriMo really is about showing us who we are as writers.
Last year I learned about writing a novel, about doing something you say you're going to do. I learned that I can focus, buckle down, and produce a lot of words.
This year, I learned about me as a writer.
Now that I have more understanding about both those things, it's more likely that someday you'll see my name on a cover in your local bookstore. I figure that's an appropriate NaNoWriMo accomplishment for this year.
Photo: Robert Whistler from the collection of Wally Hartshorn and used with Creative Commons license.