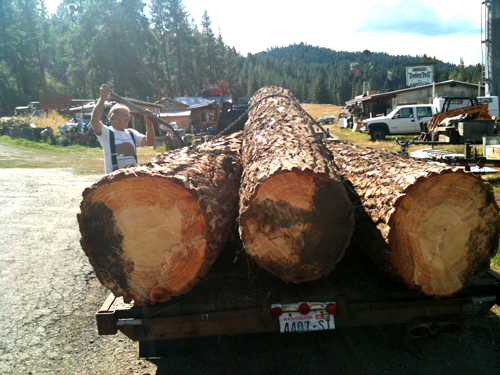 My brother's one-hundred year old pine tree is being hauled to the sawmill to be sliced into lumber, another pine tree life lost to the bark beetle.
At least this tree was salvaged, taken down before it was completely dead and good only as fuel for fire. But this is the lucky one.
Records of the presence and effects of bark beetles in the U.S. date back to 1826. Lab studies of the mountain pine beetle itself were begun in 1960. Now there is an entire research group specifically for the Western bark beetle. Sorely needed, for real.
Trees all over Washington state are perishing from the effects of these beetles. Alaska, Idaho, Wyoming, Montana, Utah–all also losing their trees.
Forest management is a complex thing. Preserving a forest is not as simple as not cutting down trees. In fact, cutting down trees is one viable and important way to keep forests healthy. Fire also can play a role in keeping a forest vigorous.
I'll be talking about this again. There are several trees on my property that need to come down subsequent to pine beetle infestation, and this is after we very carefully logged six years ago.