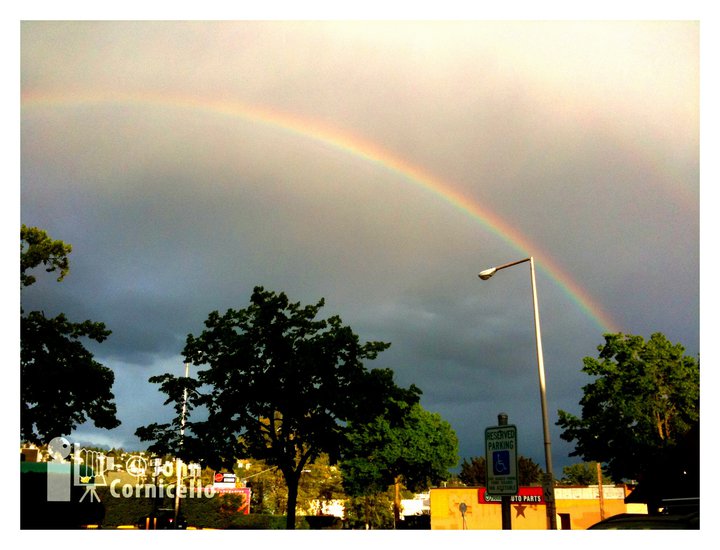 Yesterday there was a huge rainbow in the early evening sky. David and I saw it from my window; he explained that it was made up of particles and smog. I argued that rainbows are what happen when angels have orgasms.
Later, in my sleep, I dreamed that the rainbow had come closer and closer to my apartment building. I could see it with one end of its pretty arc there in the swimming pool outside my window. And then I knew that it would come closer, until I would be right beneath the end of the rainbow. I stood and awaited its arrival.
When I woke I imbued metaphor on my dream, and came to believe that the rainbow right on me was about me being my own treasure. Or perhaps, about the rainbow recharging my heart-of-gold.
Whatever the meaning, it was a great dream to be inside of.
Photo of the same rainbow from a different angle, by John Cornicello and used with his permission.