Things have been going along pretty swell. I've had myself on the he-is-dead plan and on lock-down—no meandering into spaces where my ex might be or may have left a trail. It's been working okay, and with the new paradigm and regime, my number of melt-downs has diminished to almost nil.
Nice.
I have been looking and moving forward. Existing in my day-to-day realm in a mostly right-here right-now kind of fashion, with emerging dreams and hopes for my future.
Then, wham.
I'm going along minding my own business, reviewing Facebook, seeing what my friends are up to. And a photo pops up, posted by a friend.
Slap. I come completely undone.
Said friend is house-sitting at my (ex) husband's home. You know, the home that used to be mine too.
Said photo is something like this: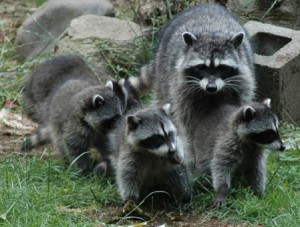 Raccoon mom and her young kits. A sight that became pretty common at our house, a sight that Perry and I shared often. A sight that was precious to us. And seeing my friend's photo on Facebook, of this year's raccoon kits, shot me through the heart, suddenly and painfully. Reminding me of so much that was so dear to me, and which is not part of my life anymore.
Okay. So that was a few hours ago now. Since then I've managed to do normal things—wash dishes, sweep, fill my little bird feeder, and ponder the severity of my response to the photo.
And I pondered this blog post. I knew I had my own photos that are similar to the picture my friend posted this morning on Facebook,and could use one for this post. So I started browsing the older photos on my external hard drive to find it. Which means of course coming across things such as, wedding photos, and other snippets of the good days with my (ex) husband.
Great. Rip me open again.
But it was settling somehow. I'm still not sure how, but somehow.
Maybe it was by way of some of the other photos that surfaced during my browsing. And these photos tell me that I am not completely crazy. That I was not stupid in my surprise last August when my (ex) husband let on that he wanted a divorce.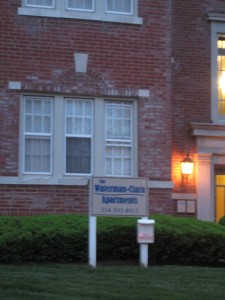 May, 2009, roughly 90 days before the split. We are seriously apartment hunting in St. Louis, having just spent two weeks of intense time there, attending to his factory. We've acknowledged that the business runs better (is more profitable) when we are right there participating in the daily operation, ergo, we'll be spending a lot of time in St. Louis. So much time, that it will probably be more economical to rent our own place rather than rent a motel room.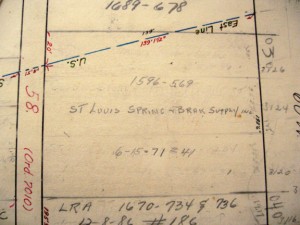 We even explore the possibility of buying the abandoned vacant lot and house that are next to the factory, going down to the courthouse and investigating the old records. We consider refurbishing the house for our own use, and maybe turning the vacant lot into garden space that our apartment-dwelling employees could use.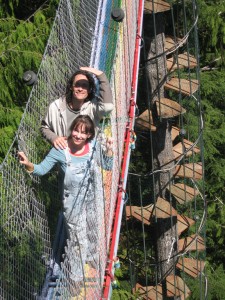 Back home, we go to Mt. Rainier. We climb a tree, hella high and cross a bridge that is slung between two trees, hella high. I feel brave, and like this summer is going to be a beauty. We bring home a log to build a fountain in our pond.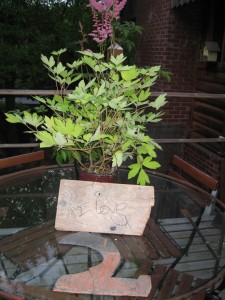 July 7, it is our wedding anniversary. He buys me plants for the garden we have been working on and shapes the number "2″ from the slate shingles he has been having fun with, carving them into arches and so on as he builds a shed. I plant the chartreuse bleeding heart in the little garden alcove I have been wanting for a long time—our "sex garden" where we can lounge together naked and gaze up into the huge green leaves of our big leaf maple tree.
I won't say that it was a carefree summer. I go back to the office for six weeks to cover for someone out on medical leave, and that really cuts into my summer time. I am ill a lot, that vague malaise the strikes me down sometimes. I am frustrated that working and illness eat up so much of my time. I miss some goals I had set. I nestle into the window seat to recuperate, and do a lot of writing. From that perch, I watch my (ex) husband work hard on the outside areas of our home, and I get out there whenever I can to garden or sit with him, appreciating the improvements and dreaming of what else we will do.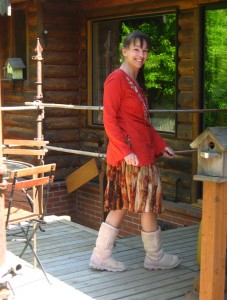 We talk about buying an Airstream trailer from my brother. Each evening we share a cocktail "on the veranda"—our perch that overlooks the ravine—and we talk about our days and watch the herons and other wildlife. We admire the phenomenal growth of the redwood trees we had planted. Then Perry cooks dinner for us, using our infra-red grill and we dine "al dente"—our vernacular for "al fresca."  Nothing is 100% perfect, but so much is so lovely. I feel grateful and blessed.
Today, seeing these photos from the months just before the split wasn't easy on the heart, but they did alleviate the sense I'd held that I must have been totally checked out to have not seen that my husband was leaving me. His video infers that he was leaving all summer. I still don't know at what point he really decided to leave me. It doesn't matter.
But it has been painful to believe that all those months our lives were awful and I was completely obtuse to his feelings. There were many very, very bright parts of our lives together last summer—I can see that in my photos, and somehow that makes me feel better.
Don't infer that I am confabulating that we will re-unite. I'm not. And I do not want that.
But I do need to know that my experience last summer was not something I made up alone in my head. And, it was not.