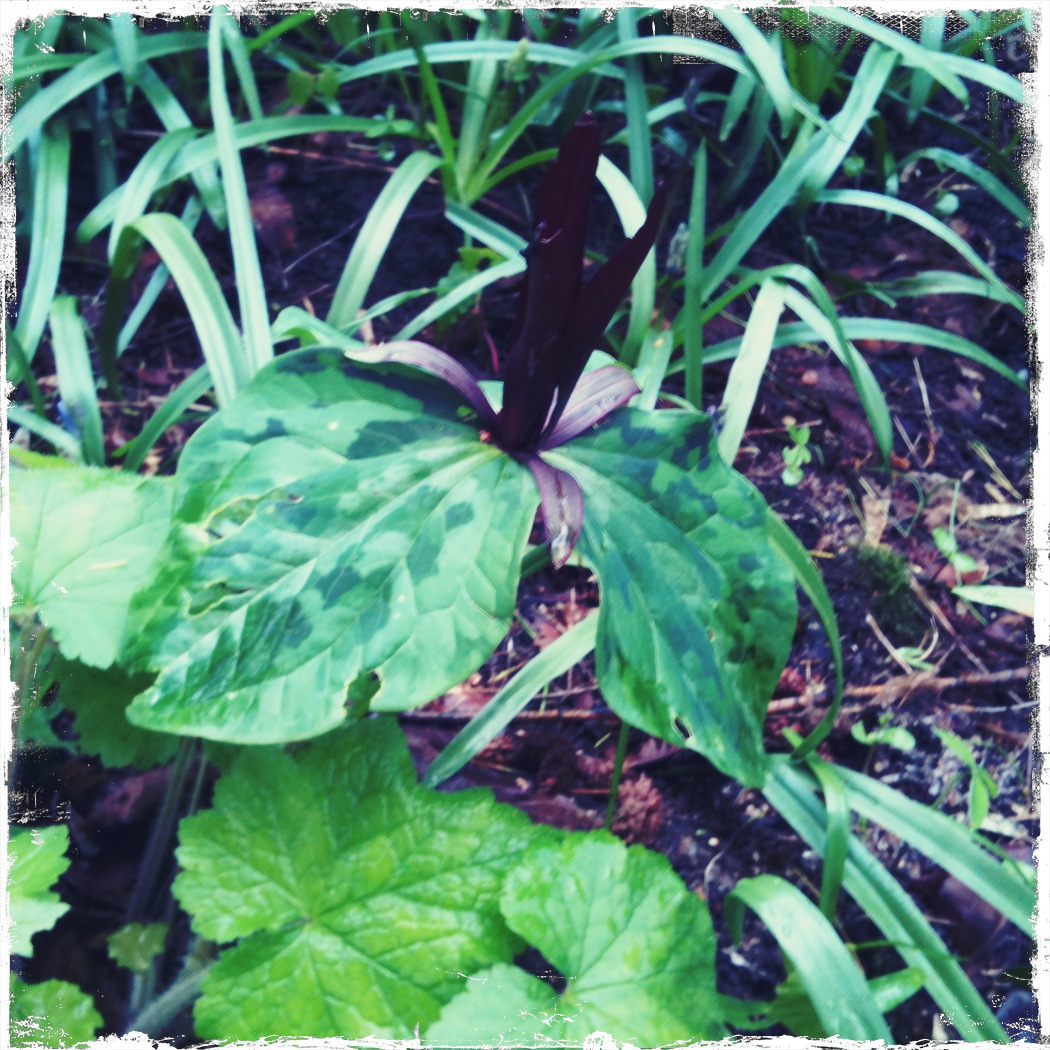 Last summer I opened my heart to the garden.
I had finally convinced my husband that the sooner plants go into the ground, the sooner they prosper–and he went to work removing a sidewalk and a giant concrete patio from the property–concrete that was covering up areas where we planned to plant a slew of native flora, including some main trees and bushes.
Actually, I hadn't convinced him, so much as the redwood trees had convinced him. Little eight-inch sticks of trees that we brought back from the redwood forests (legitimately), which had reached nearly four feet in height in the few years since we had planted them. Splendid growth, and evidence of how things could thrive once planted.
So he set to work breaking and removing concrete; he seemed to love the demands of the chore. And I set to work putting into the ground the pots of plants which I had accumulated, according to our master garden plan.
I was so happy to be finally setting things into the garden, to be imagining it all growing and evolving in the years ahead. And I felt like I was making a deeper commitment to this home, and to my life with my husband. Like it was an act of faith, in our future.
All the while I was oblivious to what was really going on in my marriage. All the while that I thought my husband and I were building this garden together . . . he was elsewhere, in his mind and in his heart. He let me believe we were making a garden together. But later he made it clear that he'd been done with our marriage for some time. And I had to go, leaving our garden behind.
I was back at his house recently to pick up the last of my things there. I couldn't resist checking on the garden, and was pleased to see the trillium in this photo. It is one of the sweet, rare native plants that I had planted last summer. When I planted it, it really was only a wizened bit of a bulb beside a plastic marker with a name upon it. I didn't know if it would ever grow, let alone bloom. It had been waiting more than a year to be popped loose from the little, black, plastic pot, and be set free to flourish in real earth.
The trillium, and other plants that I tenderly tucked into the ground eight months ago, well, they are indeed flourishing. It's so ironic. They are thriving, in his garden, and I doubt that he even knows.
I am not even there, but I miss them every day.