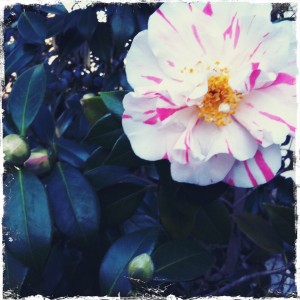 Yes, I am not dating.
I know. It's a little presumptuous that I think you care or are curious. But I thought perhaps if I just wrote it all up and displayed it here publicly, I could quit trying to explain.
It's hard to explain.
But with one thing and another (let's just say some lessons learned by "accidental" dates), it's clear that I am in no condition to be dating.
There's the simple matter of the chronic heart-ache. And I just don't see it being cured by some sexual or emotional distraction. Plus the natural reflex of flinching when a wound is touched, well, it's not very charming or conducive to connection.
Plus see, I have this fervor for developing relationships with the humans to whom I expose my soul and heart. Which requires time spent relating, and opening my heart. And that precludes casual dabbling.
Nothing personal. No judgment against flings and rebounds and zipless fucking. But they're not the right things for me, I know this.
I don't even feel ready for "having coffee."
I don't know when I will be. I mean, I am working pretty damn hard to heal–"getting out there" and "doing things to take care of myself" and "leaning on friends" and so many recommended courses of recovery.
But I want to actually heal, not just fill up this deep hole in my heart with any available distraction. And until my wounds are less nasty, until I can perhaps actually admire my scar tissue, and more importantly, until I can steadfastly live in light and love … until then, I'm not really me, and cannot possibly be the girl for you.
Photo: Queen of Hearts Cameilla, a little talisman of faith that things will blossom again