I was early for an appointment recently. I know. I know. What, me early? But I was, and I wandered around the garden soaking in the springtime changes.
Not to let the moss gather while I wait for the appointed hour.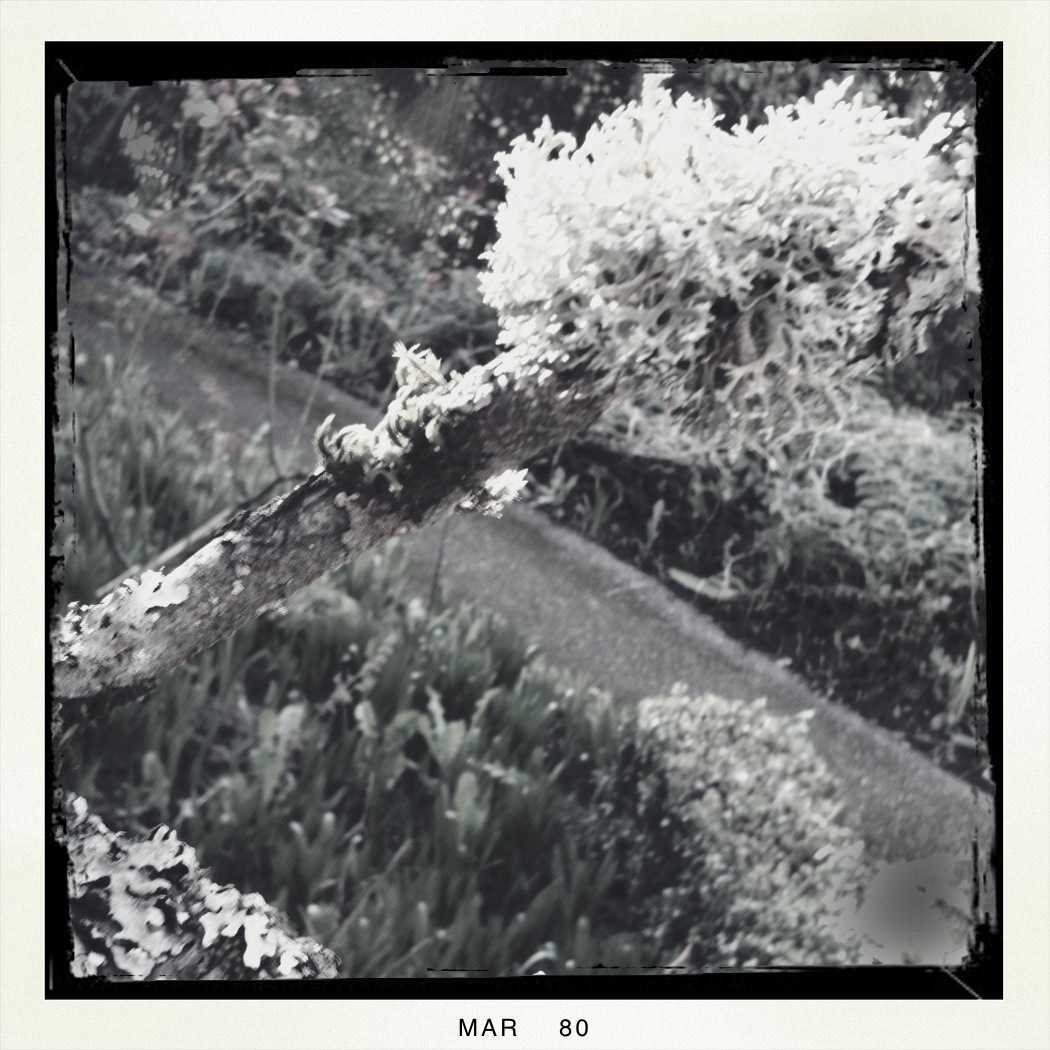 And if you can identify the content of this next photo, you win the brass ring fersure.
All images captured on an iPhone with the Hipstamatic app. Settings: Lens, Helga Viking / Film, BlacKeys B+W / Flash, off